New research report – Communication Cut-through
What do consumers really feel about the way in which organisations communicate with them? Our latest research report asks exactly that, providing real insight into today's attitudes and expectations.
We surveyed 2000 UK consumers, capturing their responses in our freely available 19-page report: Communication Cut-through.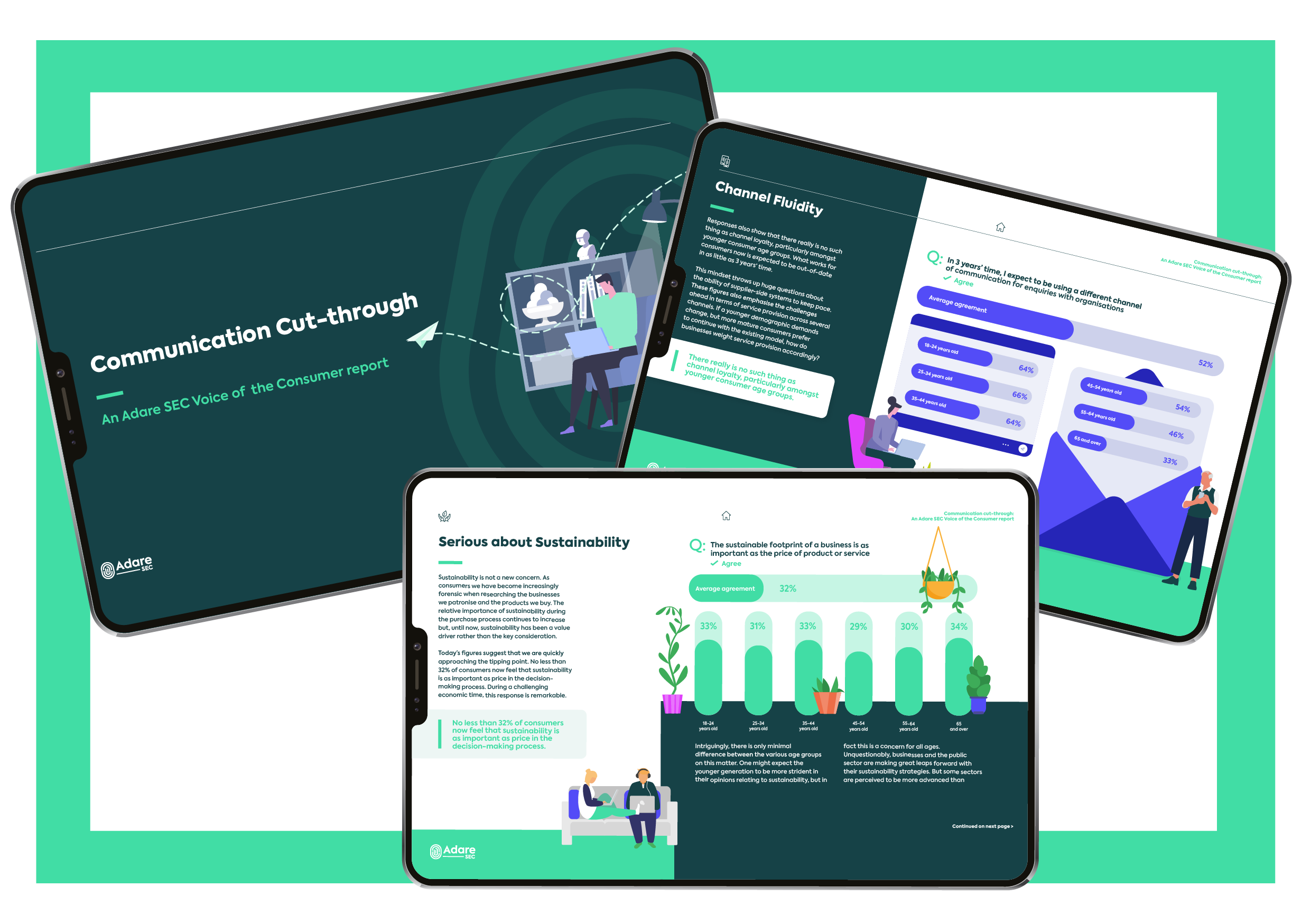 The report covers many areas of interest, from the impact of hybrid working on consumer trust to channel choice, the importance of sustainability, digital vs physical communications and a great deal more. Results are analysed by industry sector (including public sector) and by demographic, resulting in a complete picture for customer communication professionals to pore over, discuss and share.
Many headline findings emerge, not least the fact that 80% of consumer say they are less tolerant of poor customer service than EVER before.
We also learn which industries are perceived to be performing best when it comes to factors such as message clarity and rapid resolution of customer queries. And we explore the appetite for self-service as a means of interacting with organisations.
The report covers a lot of ground, but there is a strong theme running throughout the document. Put simply, consumers will not tolerate inflexible service. The onus is on businesses and the public sector to communicate and perform in a way that works.