Financial Solutions CCM
,
Hybrid Mail
How Hybrid Mail is Transforming Operations in Financial Services
While Hybrid Mail is transformative for any kind of organisation that sends out ad-hoc customer communications – across the private and public sectors – it has been particularly beneficial for the financial services sector.
Everyone wants to save costs and improve operational efficiencies without compromising on the quality of their customer experience.
Hybrid Mail is one of those unique solutions that meets both criteria.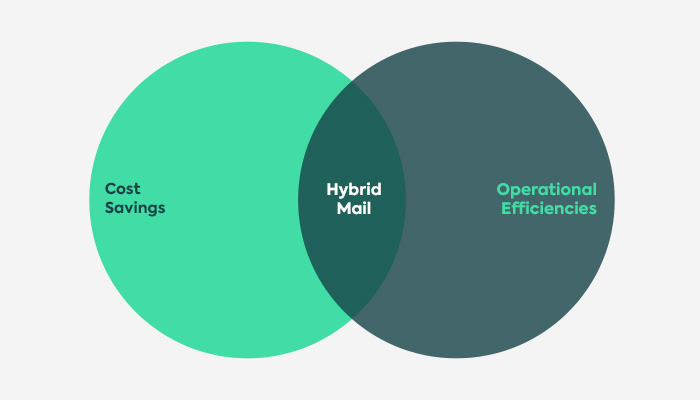 And if you've yet to learn the wonders of Hybrid Mail, sometimes called print and post, check out our explainer article Hybrid Mail: The comprehensive guide to getting it right.
So why does it work so well for financial services?
Financial services is like any other industry. Only more so.
In reality, any business that sends out more than 50 ad-hoc communications to customers each day, and has a desire to outsource this activity to a specialist provider, will benefit from Hybrid Mail.
So, why are banks, financial advisers, debt management companies, pension providers, wealth managers and insurers making the most of it?
The answer is a question of scale and objective. The sheer volume of daily customer communications coupled with the highly emotional and functional nature of money, means the returns are more meaningful.
To give a better idea of volume, when we say ad-hoc communications, we mean any postage that is not regular like monthly statements.
The following are just some of the correspondence Hybrid Mail takes care of for financial services users.

Policy documents

Insurance schedules

Insurance policy documents

Loan confirmations

Customer correspondence

Complaint letters

Enforcement notices

Payment receipts

Refund notifications

Direct debit mandates

Reminder letters

Welcome packs

Appointment letters

Payment schedules

Insurance quotes
We know. It's a lot.
To understand how it has transformed operations in financial services, we asked two of our clients how Hybrid Mail solutions have unlocked a wealth of benefits for them.
Andria King is Service & Support Manager for Document Management Services at Allianz and Sarah Cantrell is Senior Operations Manager at Hargreaves Lansdown.

In answer to the question: Why did you choose to adopt Hybrid Mail? Sarah said:

"We chose PrintMe (Adare SEC's Hybrid Mail solution) because of its simplicity. By simply adding a new print driver to our computers, it meant communications could be very easily printed with Adare SEC rather than in our offices."



Goodbye human error, hello efficiency



Large financial services companies tend to deal with an even larger number of customers.
For example, Hargreaves Lansdown is a company of 1,700 staff serving 1.5 million customers. For operations and marketing departments in local offices, that's a lot of letters, emails, calls and texts going out every day. And a high potential for mistakes.
A Hybrid Mail operation reduces errors by automating most of the tasks. A good vendor will take on most of the heavy lifting during setup, and should train staff to further minimise mistakes.
"From a colleague perspective, it is so straightforward and has saved us a huge amount of time, allowing us to focus on looking after our clients."
– Sarah Cantrell, Hargreaves Lansdown.
The operational efficiencies and cost savings largely come down to the amount of wasted resource Hybrid Mail removes.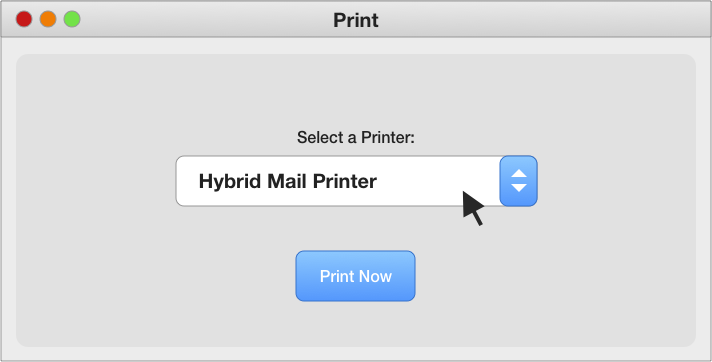 No more need for reams of paper at the office, no more need for printers and franking machines, and no more need for people to spend time keeping track of it all.
"It solved our need to hold stationery stock at local offices, reduced our reliance on local offices, multi-function device printers and personnel. This led to greater operational resilience, reduced Royal Mail spend, greater control and consistency in content, the ability to audit, and reduced mix ups of stationery."
– Andria King, Allianz
For a more detailed overview of what our Hybrid Mail solution has delivered for global insurer Allianz, we recommend a read of our case study.

A consistent customer experience

Customer experience is already complicated for companies in the financial services sector. They serve all kinds of customers – from every size and type of business customer to the individual consumer.
And financial services customers are demanding – it comes with the territory when you are handling people's money. Switching to another brand is quick and easy these days. It only takes a few mistakes before customers are itching to seek out a better experience somewhere else.
And as people have demanded more transparency over their money from the companies managing it, the volume of communications has only gone up. While a lot of it has been digitised, there is still a large demand for paper-based communications.
(Though Hybrid Mail was originally created for managing printed communications, today it can be used with an entire multi-channel system, including email, SMS and web-based documents.)
We need to remember that customers are only people, and people appreciate consistent high quality. They will judge brands who fall short – it's only human nature. So letters, texts and emails need to consistently reflect a brand's quality and style or it can damage their reputation.

Easing the transition to the new normal

Even though Hybrid Mail has been helping companies print, enclose and post their mail for many years now, the era of working from home has made it even more business critical.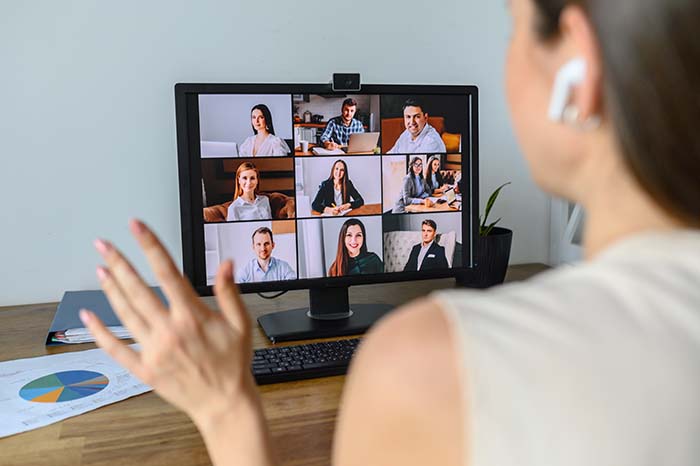 With half the workforce out of the office, spread over hundreds of locations, maintaining brand consistency with paper communications is now even harder.
Teams struggle with mismatched stationery, low-quality printers, and the need for multiple franking machines. Hybrid Mail offers a centralised, GDPR compliant way for the back office to send out consistently high-quality communications.
"We began working with Adare before the pandemic in 2019 and have been so glad to have this solution on our side when so many operational colleagues had to quickly adapt to working from home."
– Sarah Cantrell, Hargreaves Lansdown

Staying secure and compliant
Customers' financial data is extremely sensitive, which means errors have the potential to become expensive – from both a legal and a reputational perspective. By centralising customer contact details in one place, rather than spread across local offices, Hybrid Mail can mitigate risk.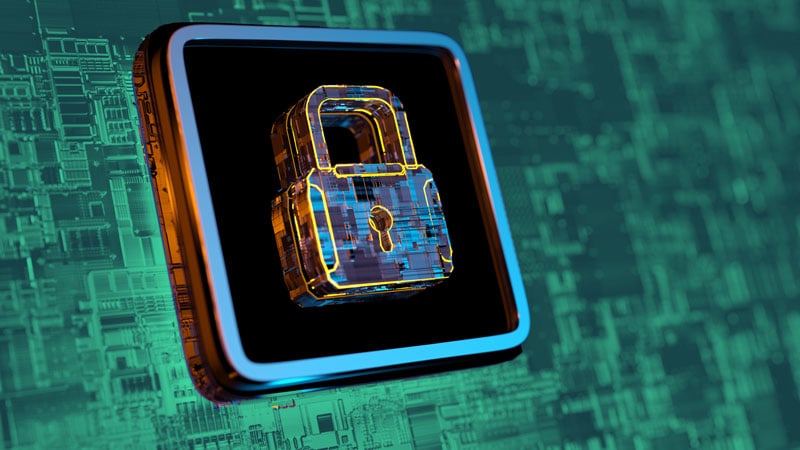 As long as your vendor has a proven record of security and compliance.
Because of the explosive growth of Hybrid Mail, thanks in large part to the pandemic, there is an increasing number of small and inexperienced vendors out there, lacking the experience to guarantee a fast setup and trouble-free operation.
Some smaller Hybrid Mail companies only sell the software, with the printing, enclosing and posting outsourced to invisible third parties.
This can cause a myriad of issues such as GDPR compliance (where is your customer data going?) and a reliance on invisible and unaccountable third parties. If there is a problem, how long will it take to fix?
The more established vendors will handle absolutely everything in house, so you can depend on a single partner for managing Hybrid Mail activity end-to-end.

The verdict

For a final word, we asked our clients What advice would you give to other companies thinking about adopting Hybrid Mail?
Sarah said:
"Go for it! Even once you're set up, the operational efficiency gains don't stop. At our monthly review meetings, the Adare team share other innovation opportunities with us which we have the chance to take up."
Andria said:
"Just do it! It makes absolute sense and we have seen no downsides."
Just what we like to hear.